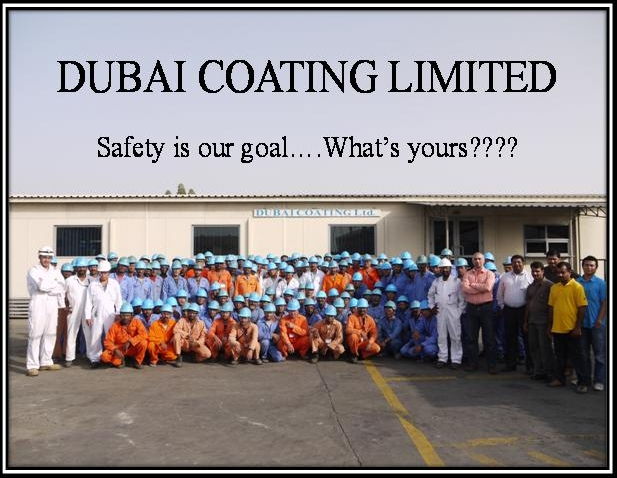 About Us
DUBAI COATING LTD or simply DCL, is a Specialist Surface Preparation and Coating Company based in the UAE that has been involved in the ship repair industry since 1994. Prior to working in the UAE and since 1979 the leading person behind DCL, Hans Rahmann, and his team had been providing similar services to various Ship Repair Yards in Singapore.
It is renowned for delivering high quality abrasive grit blasting and coating application services with a proven track record of delivering projects with a focus on safety and doing so with minimal downtime to the clients.
DCL has to date completed in excess of 4,600,000m² of surface preparation on various types of projects from Product and Chemical Tankers, VLCC's, LNG's, Drilling Rigs to Barges and Dredgers and more recently to Navy vessels and New Build Oil & Gas projects.
DCL regularly undertakes projects from small and complex to extreme high volume. It has become the blasting and paint/coating applicator of choice for some of world's most fastidious companies.
Based within Dubai Dry-docks the company has provided services to assist DWD to develop into one of the leading Shipyards in the region for Surface Preparation and Protective Coatings.
This is achieved through extensive investment in equipment and manpower, a well-trained workforce of up to 600 men, supported by NACE / FROSIO & SSPC Certified Quality Control personnel which enables DCL to fulfill the most stringent requirements for surface preparation and all types of coating applications including Phenolic Epoxies, Zinc- Silicates, and Silicone Hull Coatings.
DCL is the only company in the region to be accredited to SSPC QP-1 QMS further strengthening its position as the leader in surface preparation and treatment.
Supported by DWD, DCL has achieved an excellent reputation among customers from Shipping as well as the Oil and Gas and New Building Industries receiving favorable comments for their:
Dedication to Quality Workmanship
Commitment to Safe Working Practices
Capacity to complete jobs within the required time schedule